First Homes Breaks Ground on 9th Ave Row Houses
First Homes is excited to announce that on June 16th, we broke ground to mark the beginning of our newest affordable housing project!
The 9th Avenue Row Houses will add six new construction affordable housing units on what was previously two lots. The project is located in the City's recently adopted Transit Oriented Development (TOD) Corridor oriented development corridor, providing residents with easy access to public transportation options, downtown amenities, and new business developments in the area.
All six units will be added to First Homes' Community Land Trust (CLT) which enables us protect their affordability in perpetuity.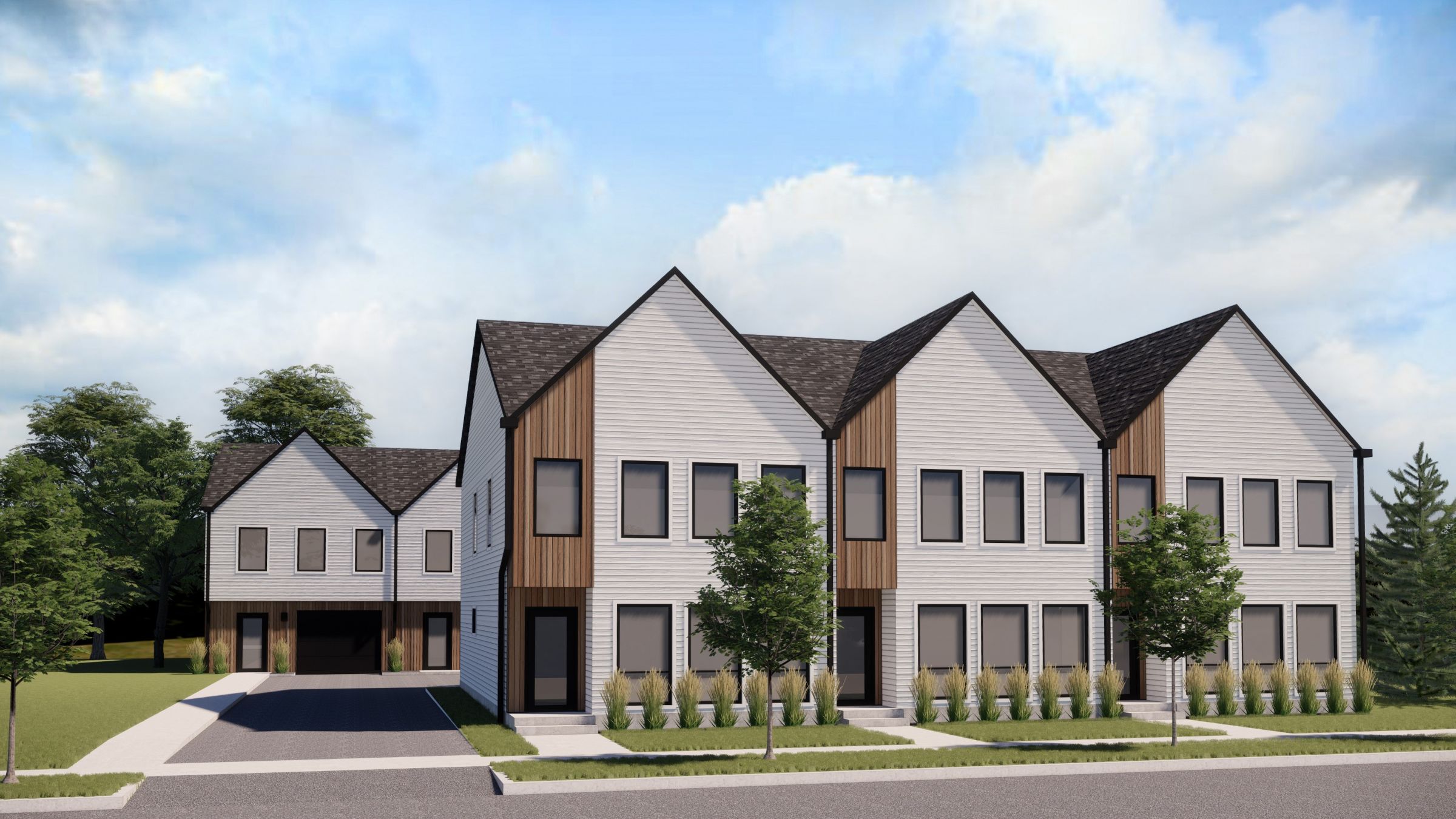 Rendering of the 9th Avenue Row Homes courtesy of CRW architecture + design group, Inc.
One building, containing three, three-bedroom units, will be available to families earning at or below 75% area median income (AMI) while the second building with three, two-bedroom units will cater to families at or below 70% AMI.
The 9th Avenue Row Homes project aims to help address the city's critical shortage of affordable homes.
This project is being generously supported by funding from Minnesota Housing and the Coalition for Rochester Area Housing. Building will be completed by Kramer Contracting LLC. The building project is expected to be completed by the summer of 2023.